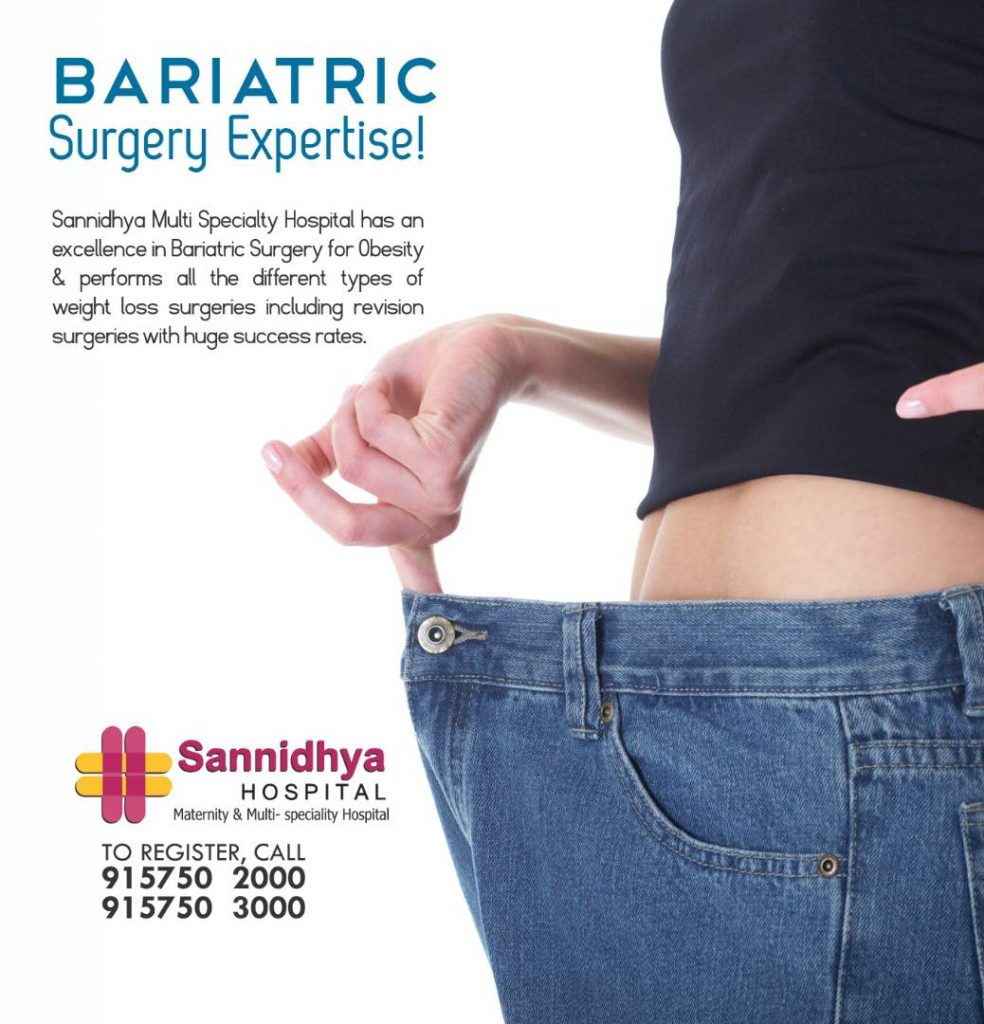 Did you know Bariatric Surgery leads to better glycemic control than intensive medical therapy in diabetic obese patients?
Bariatric surgery also had a better quality of life and used nothing or fewer diabetes and cardiovascular medications in obese.
Sannidhya Multispeciality Hospital in South Bopal, Ahmedabad keyhole laparoscopy surgery is accomplished by reducing the size of the stomach with a gastric band or through the removal of a portion of the stomach or by resecting and re-routing the small intestine to a small stomach pouch and that way your body comes in shape.
For more information
To Consult our Senior Consultant Laparoscopic Bariatric Surgeon call on 915750 2000/3000.