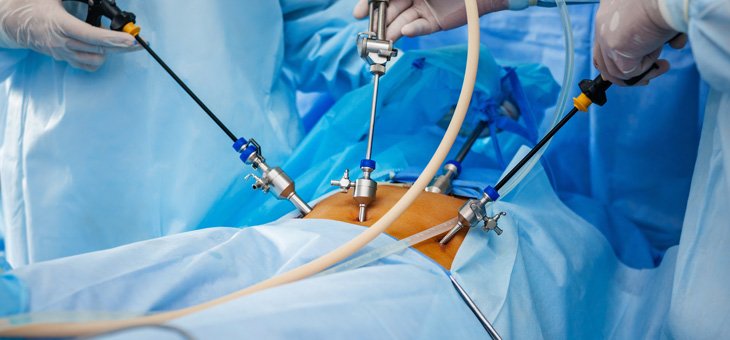 Laparoscopic Surgeons in Ahmedabad
With 24X7 service facility & fully equipped with all required machineries and equipments of international standards (Laparoscopy unit with HD camera, IITV etc.) At Sannidhya Multispeciality Hospital in Ahmedabad. we own operation theaters that are best in class and support all kinds of major surgery under the same roof.
Laparoscopic Doctor in Ahmedabad
Laparoscopic Doctor in Ahmedabad – Dr. Archana Shah is one of the top Laparoscopic Surgeon in Ahmedabad and Laparoscopic Surgery in Ahmedabad, Paldi, South Bopal, Bopal, Shilaj, Bodakdev, Thaltej, Ambli, Satellite, Science City, SG Highway, Gota. Contact for best laparoscopy surgery doctor and laparoscopic surgeon Hospital in Ahmedabad.
Our surgical department has senior Consultant Surgeons who routinely performs Laparoscopic surgery for Hernia, Gall Bladder, Appendix, Intestinal obstruction Varicocele, trauma surgery, and all other major surgery at Sannidhya Multispecialty Hospital of Laparoscopic Surgeon in Ahmedabad, Laparoscopic Doctor in Ahmedabad, gynecologist laparoscopy doctor in Ahmedabad, best laparoscopy doctor in Ahmedabad, hiatal hernia laparoscopic surgery doctor in Ahmedabad, best Gynecologic Laparoscopy doctor in Ahmedabad, Best Gynecologist Doctor in Ahmedabad. Patients who choose to use our facilities can trust our consultant doctors for the best possible care. At Sannidhya MULTI Speciality Hospital patients can feel confident that skilled and sincere professionals are caring for them.
For an appointment with our Best Consultant Surgeon call on 915750 2000/3000.