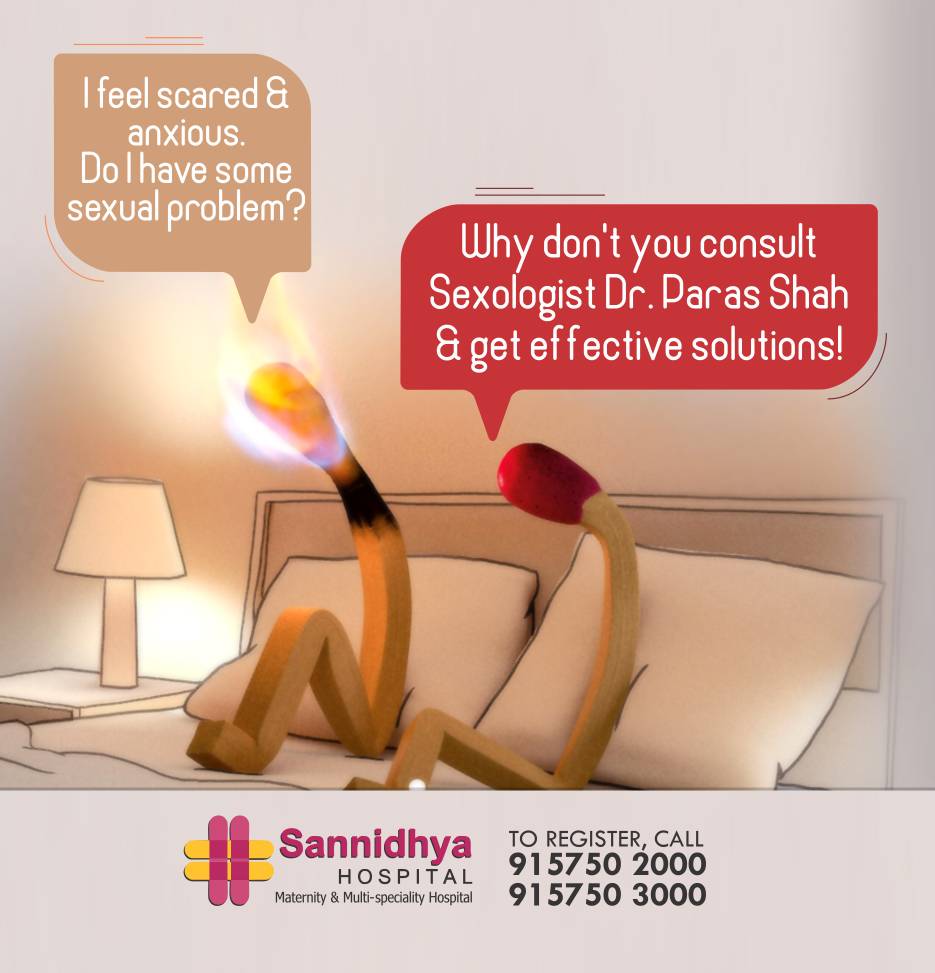 Did you know around 1 in 6 men experience sexual problems?
While research suggests that sexual dysfunction is common (57% of men report some degree of difficulty), it is a topic that many people are hesitant to discuss.
Sexual problems can happen at any time of life, but become more common with age.
Sexual Problem in men are mainly:
Erectile dysfunction – sometimes called impotence – is a problem getting and keeping an erection for sex.
Premature ejaculation, this is coming sooner than he'd like to during sex.
Less interest in sex, loss of sex drive or libido.
Fortunately, most cases of sexual dysfunction are treatable.
The smart way to tackle is to speak to a Qualified Sexologist and get consultation on key causing factors to timely resolve the issues.
Dr Paras Shah is Chief Consultant Sexologist & Fertility Specialist at Sannidhya Multi Speciality Hospital, Gujarat Research & Medical Institute (Rajasthan Hospital) and SAL Hospital.
For appointment with Sexologist Dr Paras Shah call on 915750 2000/3000