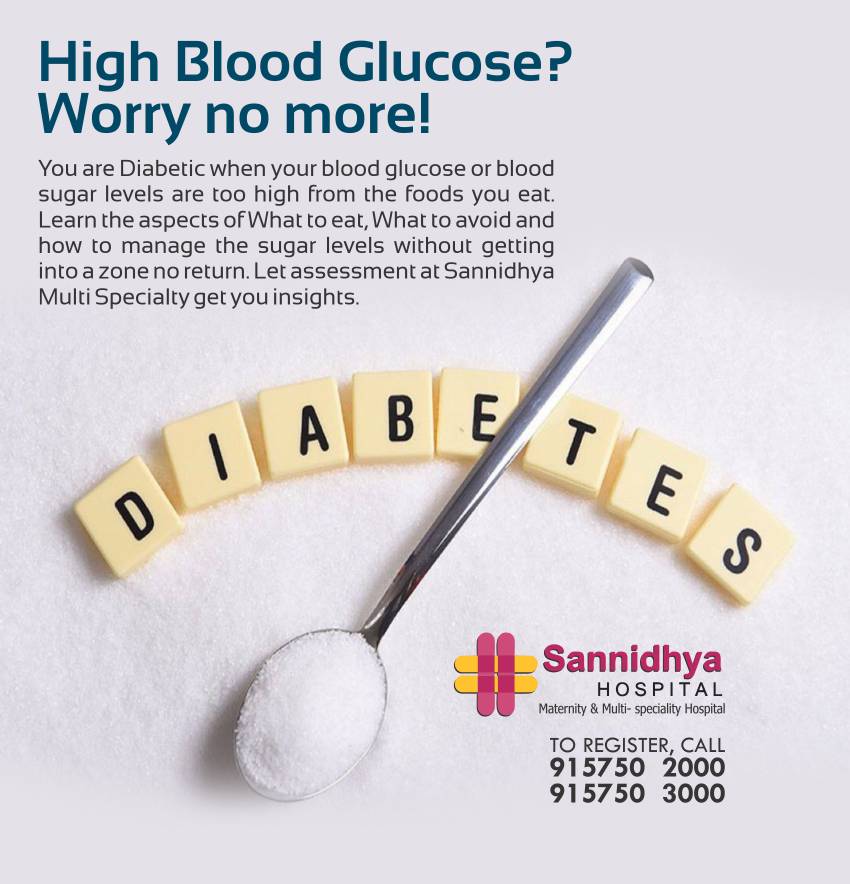 What is diabetes ?
Diabetes mellitus (DM), commonly known as diabetes, is a group of metabolic disorders characterized by a high blood sugar level over a prolonged period of time.
Signs and symptoms of diabetes
The classic symptoms of untreated diabetes are unintended weight loss, increased urination, increased thirst, and increased hunger. Symptoms may begin rapidly weeks in type 1 diabetes, while they usually develop much more slowly and may be subtle or absent in type 2 diabetes.
Type 1 diabetes:
Type 1 diabetes is characterized by loss of the insulin-producing beta cells of the pancreatic islets, leading to insulin deficiency. This type can be further categorized as immune-mediated. The majority of type 1 diabetes is of an immune-mediated nature, in which a T cell-mediated autoimmune attack leads to the destruction of beta cells and thus insulin.
Type 1 diabetes is partly inherited, with multiple genes, including certain HLA genotypes, known to influence the risk of diabetes. In genetically susceptible people, the onset of diabetes can be triggered by one or more environmental factors, such as a viral infection or diet. Several viruses have been implicated, but to date, there is no stringent evidence to support this belief in humans. Among dietary factors, data suggest that gliadin (a protein present in gluten) may play a role in the spread of type 1 diabetes, but the mechanism is not fully understood.
Type 1 diabetes can occur at any age, and a significant proportion is diagnosed during adulthood. Latent autoimmune diabetes of adults (LADA) is the diagnostic term applied when type 1 diabetes develops in adults; it has a slower onset than the same condition in children. Given this difference, some use the unofficial term "type 1.5 diabetes" for this condition. Adults with LADA are frequently initially misdiagnosed as having type 2 diabetes, based on age rather than a cause.
Type 2 diabetes:
Type 2 diabetes is characterized by insulin resistance, which may be combined with relatively reduced insulin secretion. The defective responsiveness of body tissues to insulin is believed to involve the insulin receptor. 
Type 2 diabetes is primarily due to lifestyle factors and genetics. Many lifestyle factors are known to be important to the development of type 2 diabetes, including obesity (defined by a body mass index of greater than 30), lack of physical activity, poor diet, stress, and urbanization. Even those who are not obese may have a high waist-hip ratio.
High Blood Glucose?
Worry No More…
You are Diabetic  when your blood glucose or blood sugar levels are too high from the food you eat.
Learn the aspects of what to eat, what to avoid, and how to manage the sugar levels without getting into a zone of no return.
Get assessment at Sannidhya Multi Speciality Hospital, South Bopal, Ahmedabad is get you insight.
Our department of Diabetes is fully equipped to deal with Diabetes in All Age and any of it's complications including the surgical intervention of Diabetic Foot.
Talk to our Consultant MD Diabetologist about how you can best care for your diabetes to stay healthy. To book an appointment with Consultant Consultant MD Diabetologist, call on 915750 2000/3000.